If you're looking for improved performance for your vehicle, better fuel economy, or a combination of both, look no further.
Unlike tuning companies that supply generic maps, Monster Tune is run by a team of UK-trained professional tuners, equipped with state-of-the-art technology to tune according to your style of driving. Because all drivers are unique, the only way to tune, is custom tuning.
Our customized ECU maps have been developed over years of hands-on experience at the cutting edge of engine tuning. These ECU tuning programmes, developed in Italy's finest race-proven settings, are fine-tuned in laboratory conditions on real vehicles, where dynamometer and emissions readings allow us to verify our figures. We then test the results of our work on the roads in real life conditions for many hundreds of miles – nothing is left to chance.
Customized tuning also mean that we can optimize the hardware mods you have made eg. Downpipes (CEL OFF), Cold Air Intake etc. Do check out our recent projects at [url="http://www.monster-tune.com"]www.monster-tune.com[/url] and contact us to find out how you can drive better, with a custom tune.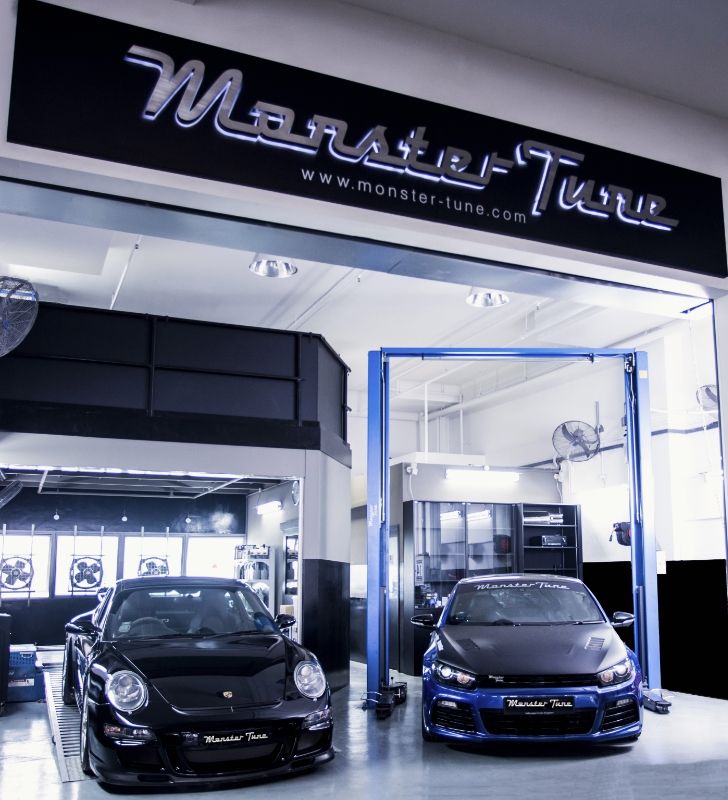 http://www.monster-tune.com
25 Kaki Bukit Road 4
#06-37 Synergy@Kaki Bukit
Singapore 417800
Tel:
83331487 (Alvin)
97846614 (Nick)